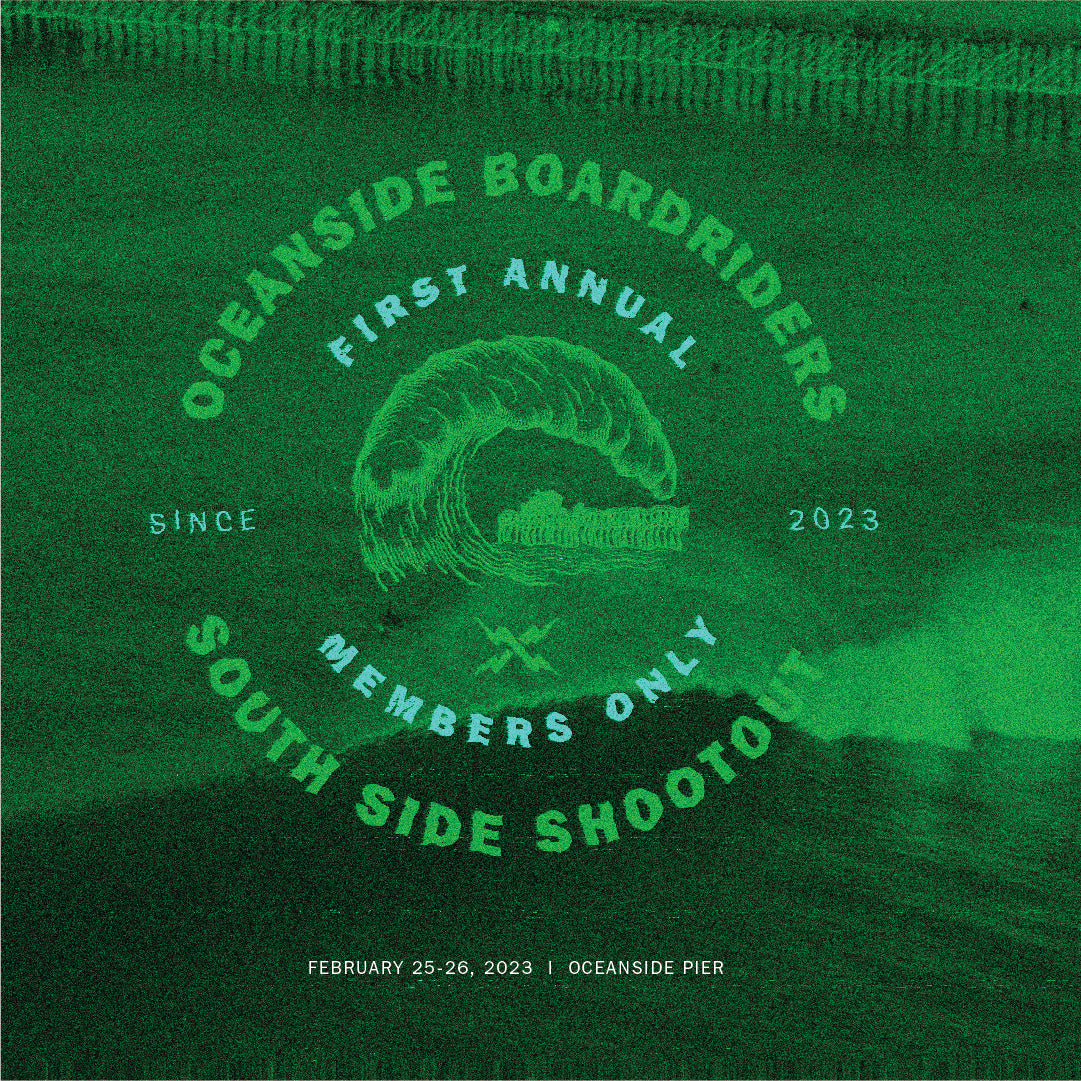 Southside Shootout Contest Entry
***IMPORTANT, MAKE SURE YOU COMPLETE THE CONTEST ENTRY FORM AND WAIVER THAT WILL BE EMAILED TO YOU UPON COMPLETION OF CHECKOUT****
All competitors will receive an event tee, lunch, raffle ticket and more! 
Must be an 2023 OBC member to compete in the contests excluding the Zach Rhinehart Air Show. Memberships purchased 07/01/22 and after roll over to 2023. To surf in the contest you will need to qualify with the adopted West Coast Boardriders Rules shown in the link. 

https://westcoastboardriders.com/information/#RULES
Memberships fees go to supporting the Oceanside surf community. Sign Up here https://bit.ly/3vWCwRZ on our website and get a FREE limited edition OBC Windbreaker or Hat and Tee-shirt.
For those looking to compete on the OBC squad in the "West Coast Boardriders" 2023 series, this event will count towards qualification.
The following divisions are now full:

Women's (All Ages)

14 & Under

30 - 39